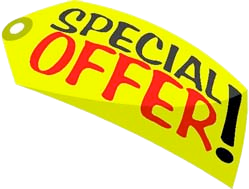 Special Offer - 05.01.2021 NOT AVAILABLE UNTIL FURTHER NOTICE

Buy 6 1hr Lessons for €190 (EB) .  Early Bird Times between 10am ending 1pm, Monday to Friday.  For Lessons after 1pm including Saturday offer is €220. Terms and conditions apply.
Driving Lessons in Galway. 05.01.2021 - EARLYBIRD OFFER NOT AVAILABLE UNTIL FURTHER NOTICE €80 for 3 one hour lessons for all Early Birds. Great offer for those wanting to learn to drive. Make Licensed to Drive your Driving school this Year. Great discounts for all Early Bird bookings. Licensed to Drive, offer Driving Lessons from €35 per 1hr lesson for Students and Early Birds. €40 per 1hr lessons for all others.  Logbook not included (€4) refundable on completion of 7th EDT. Offer limited time only.
Please note your EDT Log Book is included in price (normally €4) when you purchase more then 7 1hr driving lessons (€4 returned after 7th lesson).  Purchase 12 Driving Lessons (for students €390) normally €420.  For all others €450 (normally €480). One offer per learner and cannot be purchased alongside any other offers we may be running. Purchases are for driving lessons in Galway and surrounding County.  All purchases must be validated within specified time.
(Terms & Conditions apply, please read carefully).
You can purchase Driving Lessons for family or friends as this would make an ideal present. All qualifying drivers can also avail of savings on your car insurance.  For further discounts call today and speak to our qualified Driving Instructor or book online.